Hi I'm Dave Ellis.
I've been making canvas tents for over 30 years. My signature designs are all handmade at my workshop in Durango, Colorado. While Ellis Canvas nods to the traditional tents that built the west, our design improvements create better functionality and more stable shelter from the elements. I know the rigors of living and working in remote areas and I build our tents to withstand the most extreme conditions, keeping you warm, dry, and comfortable so you can focus on your work or simply enjoying your time in the wilderness.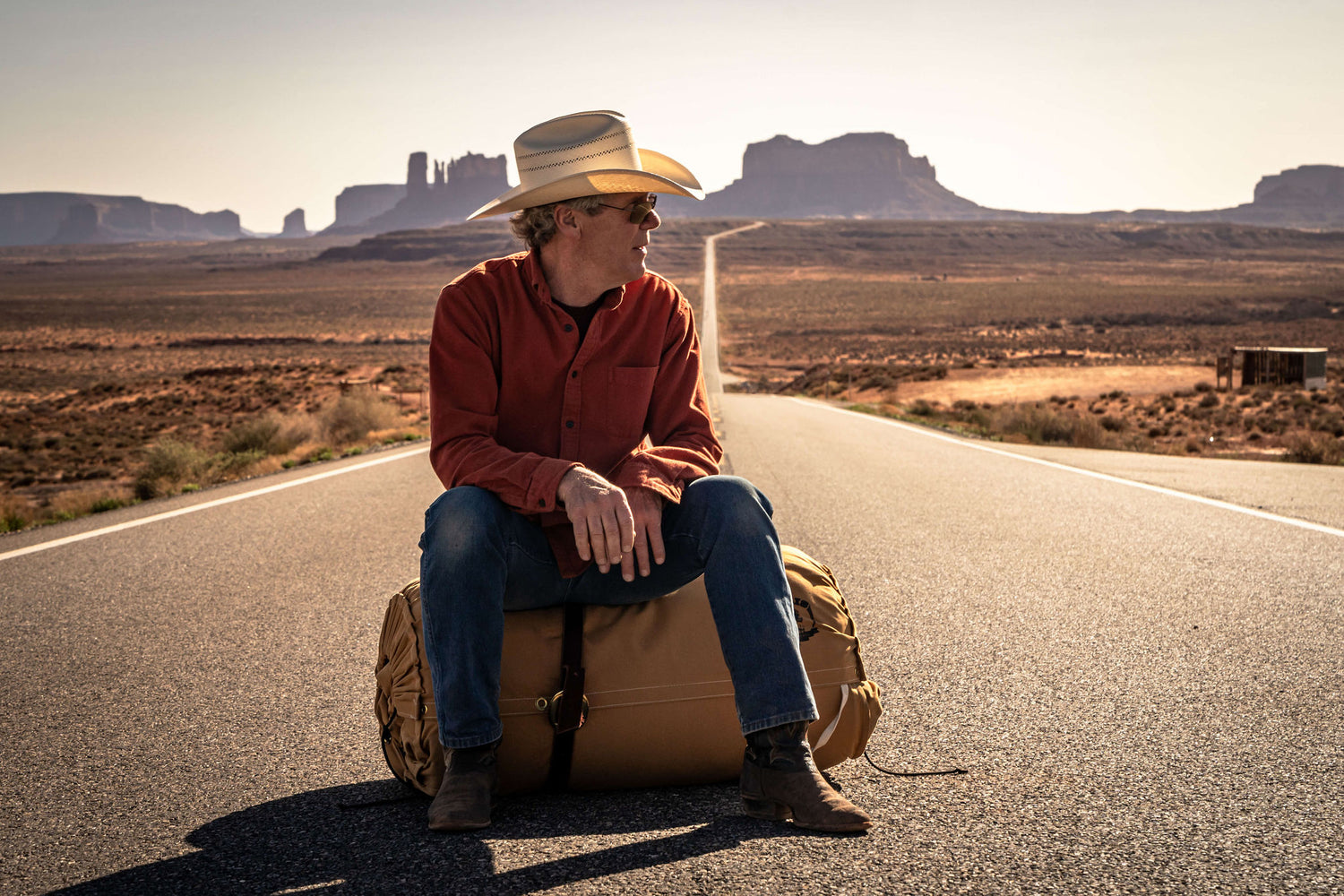 Why Canvas Tents?
It all started back in my rodeo days. I had been working with canvas for years, but it was the cowboys who really got me into making tents. They needed simple range tipis for tending cattle. Over the past 30 years, I found ways to innovate those traditional canvas tent designs. I did that by living in them and by listening to my customer's experiences of how they were using my products. A canvas tent is breathable, durable, and has an unparalleled aesthetic when made correctly.
It's not just about how it looks, it's about how it's built & how it works.
Handcrafted.
A gale of wind or a torrential downpour should not have you shuddering in fear, but safe and warm in the awe of nature. Your tent should feel like a refuge from the elements and provide a living space in the backcountry that makes you feel at home. My life's work has been to make the best canvas tents in the world. My designs are meant to stand against the elements and provide years of hard service. I use the best materials available and I make all of my canvas tents and bedrolls by hand, right here at my shop in Durango.
The details always matter.
Our 7oz. Sunforger canvas is some of the finest cotton canvas available, and our sewing techniques and engineering define a product that is built for years of hard service in any landscape.
Our canvas tents are elegant enough for glamping and high-class wedding guests, but still tough enough to handle branding season in a Texas dust storm.
We put all of the bells and whistles in all of our tents. That means you don't have to worry about upgrades. It's all there, right out of the box wrapped up in our signature compression bag. Screen doors and windows, stove jacks, 12" aluminum surplus spikes, all made from the finest materials available. Rain or shine, wind or calm, whatever Mother Nature brings, Ellis has you covered.
Hardworking gear, built to last.