Regular price
$1,605.00 USD
Regular price
Sale price
$1,605.00 USD
Unit price
per
Sale
Sold out
Low stock: 4 left
View full details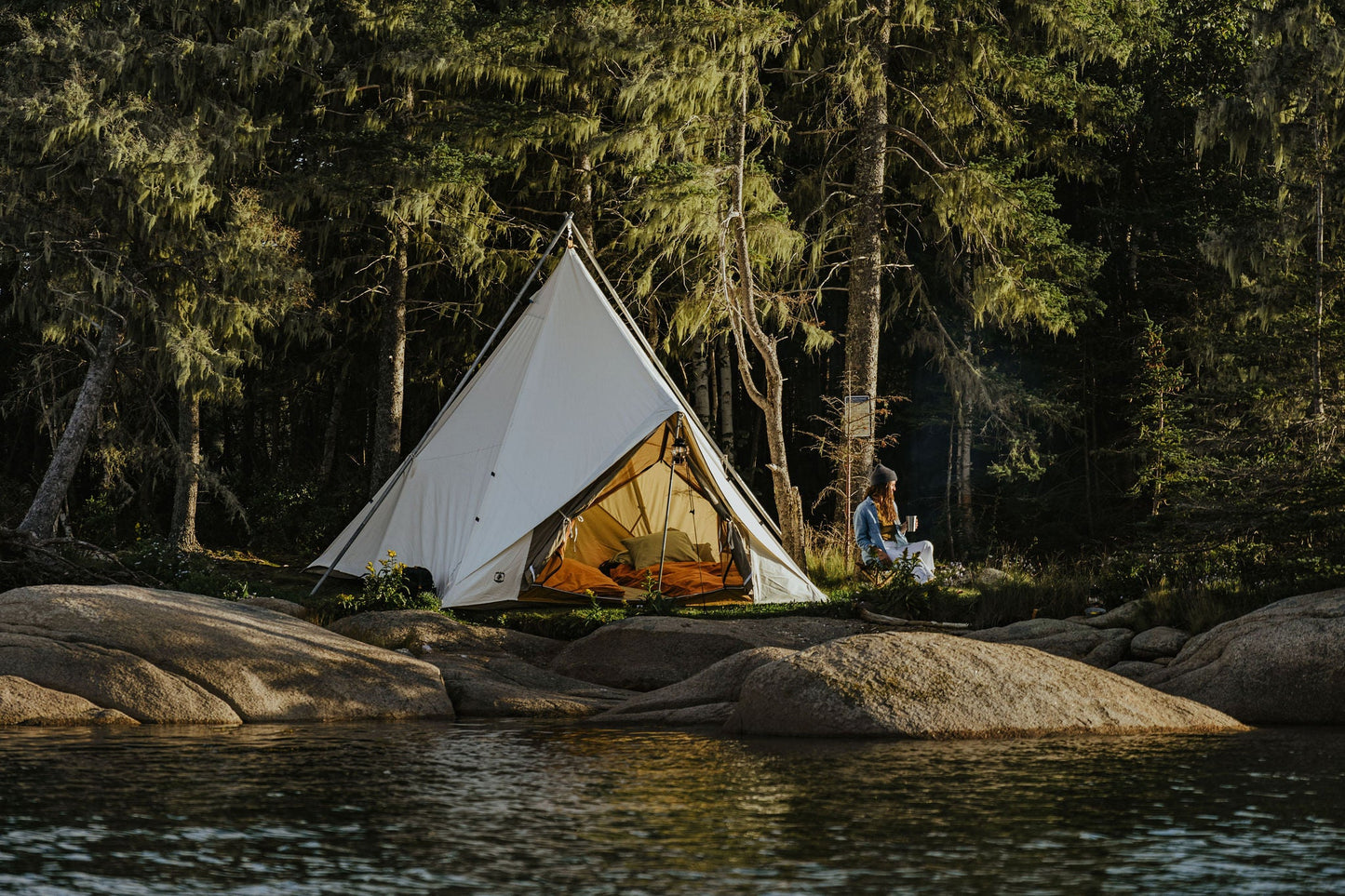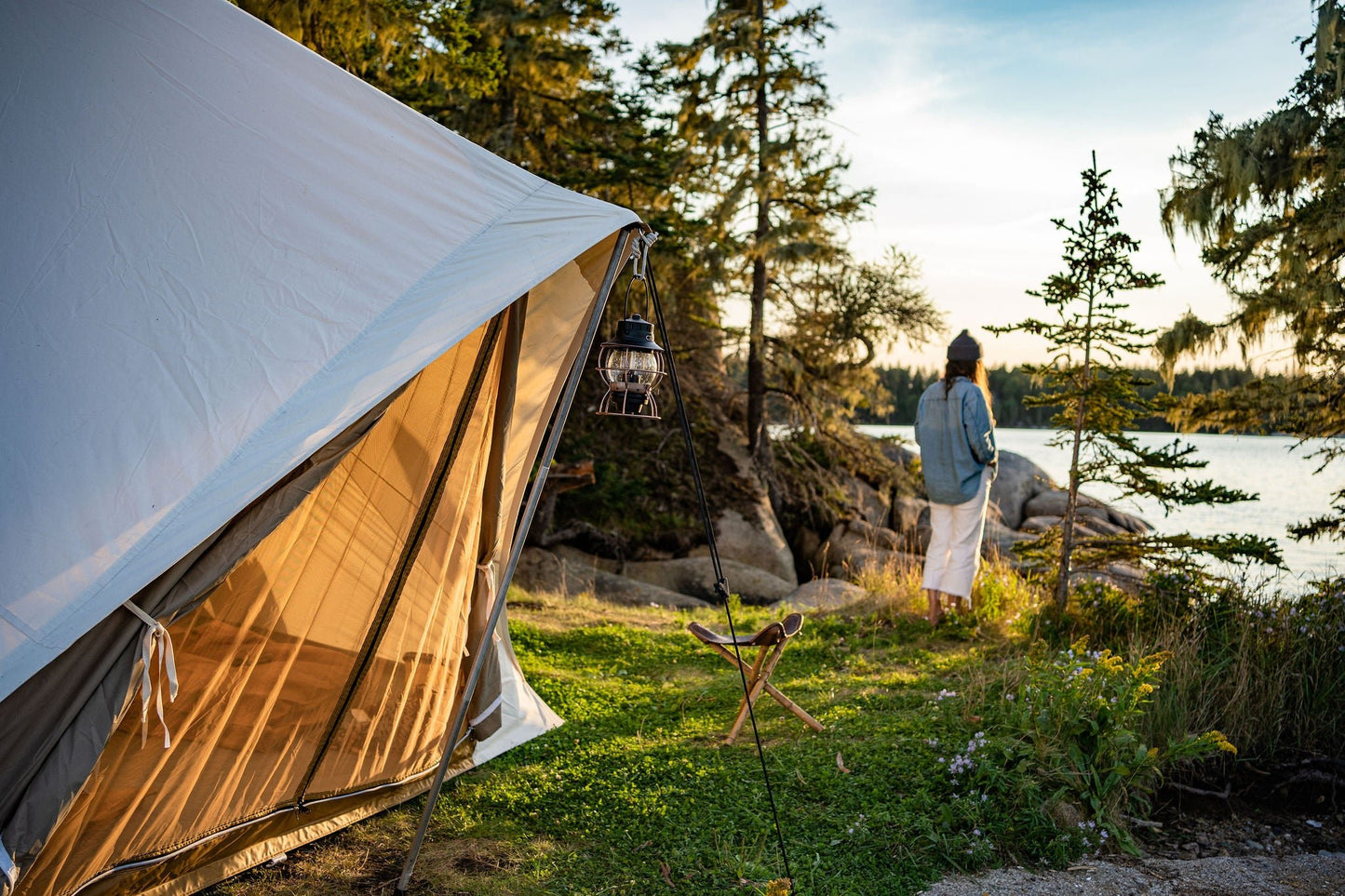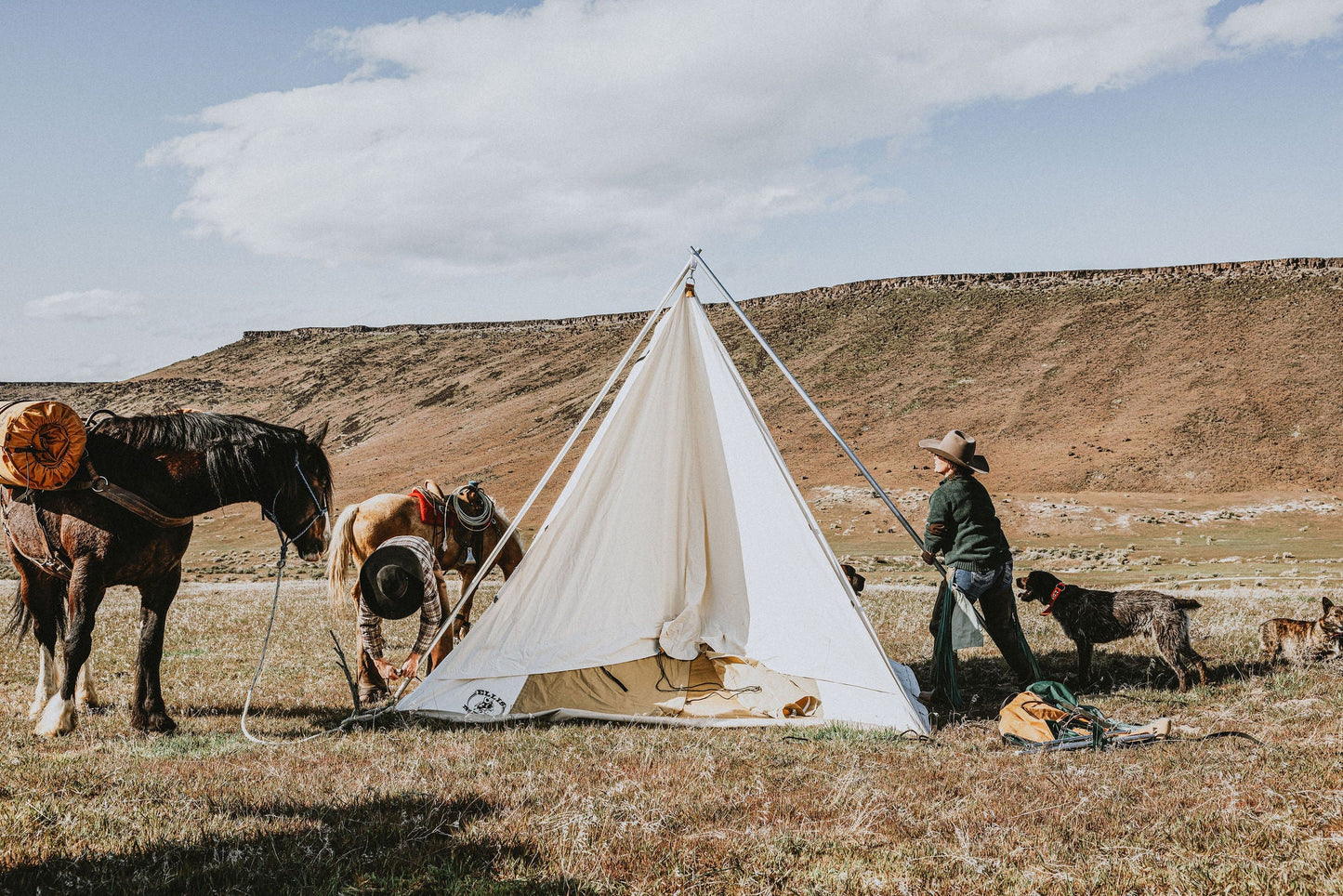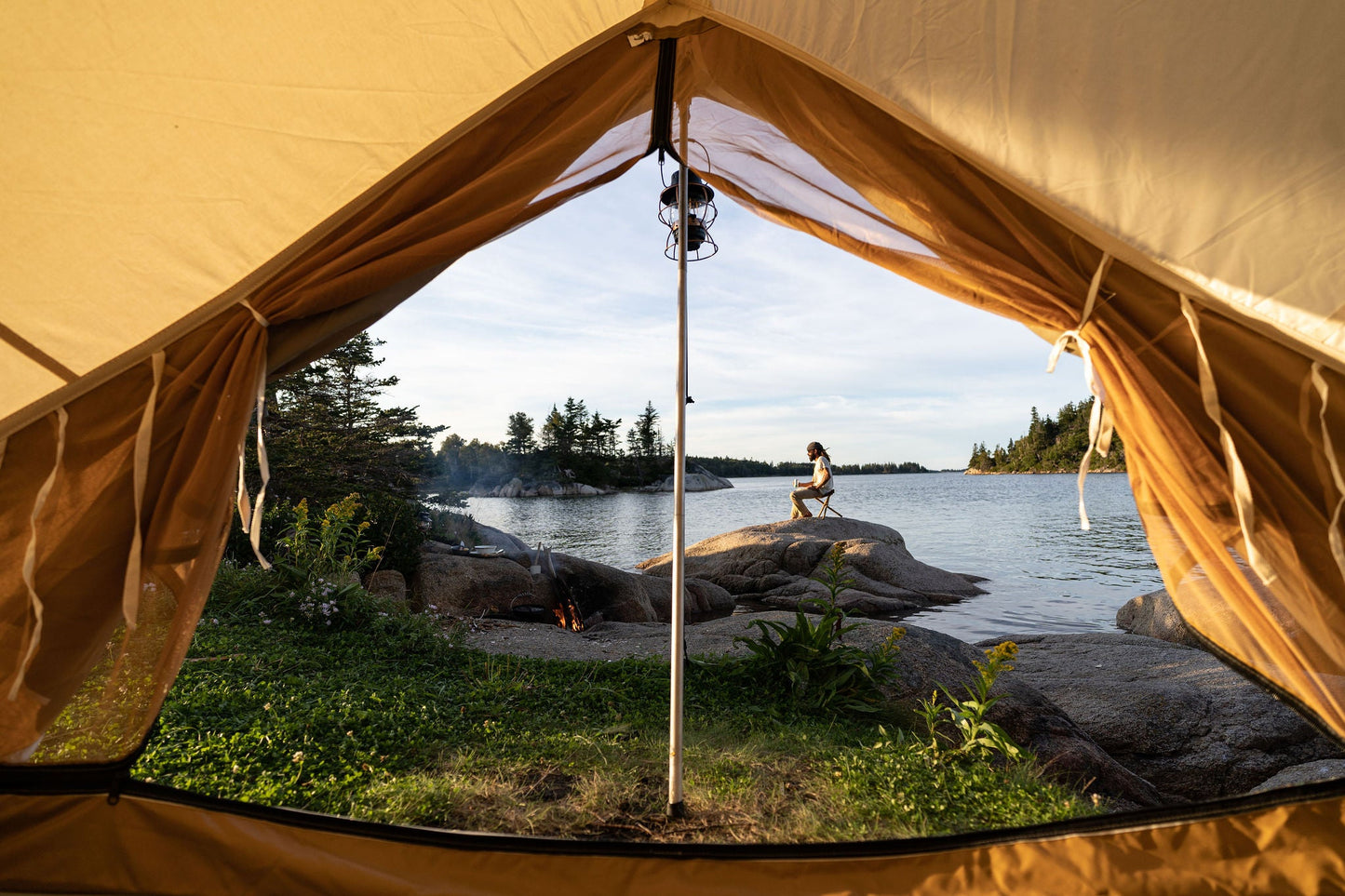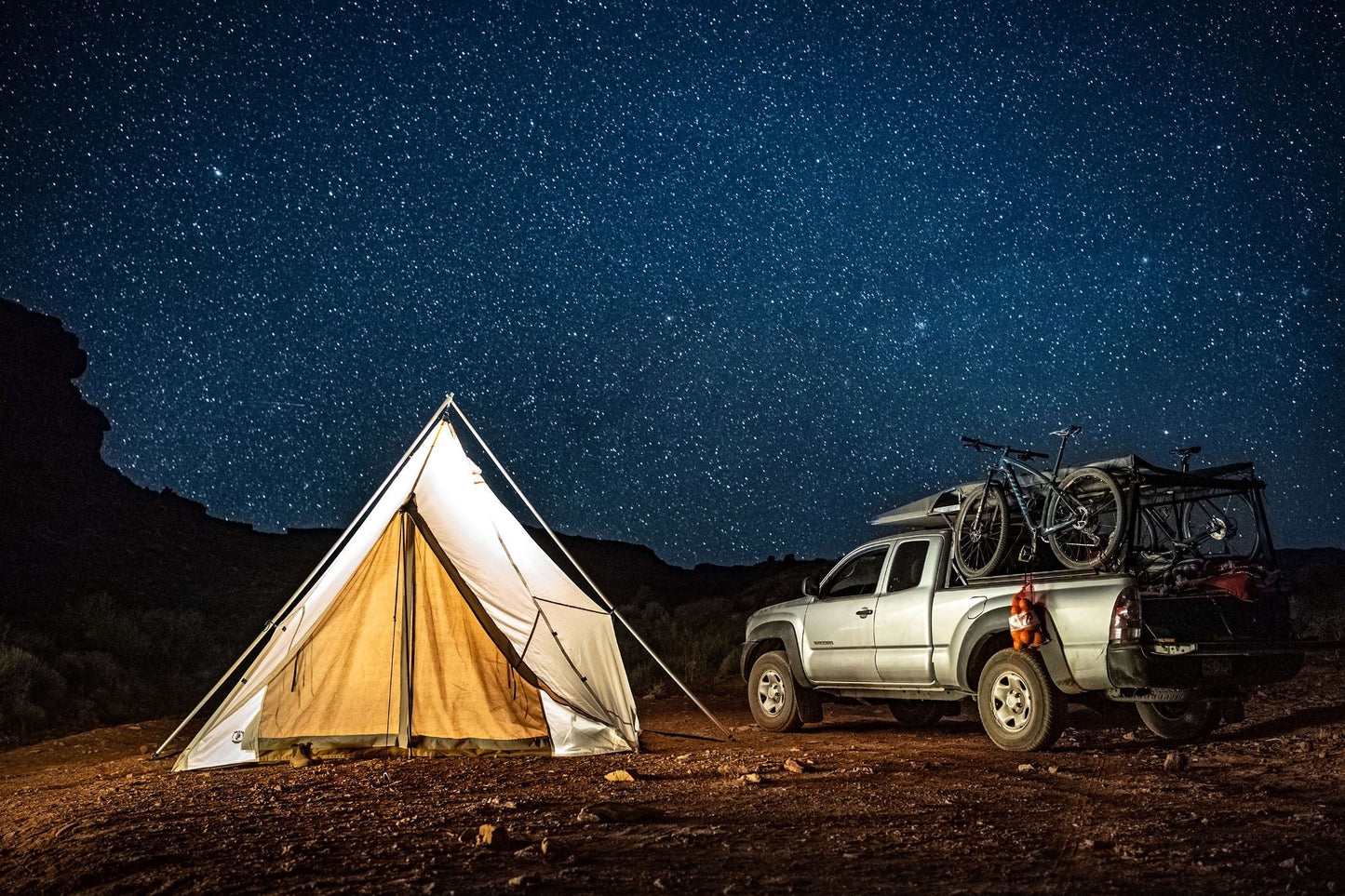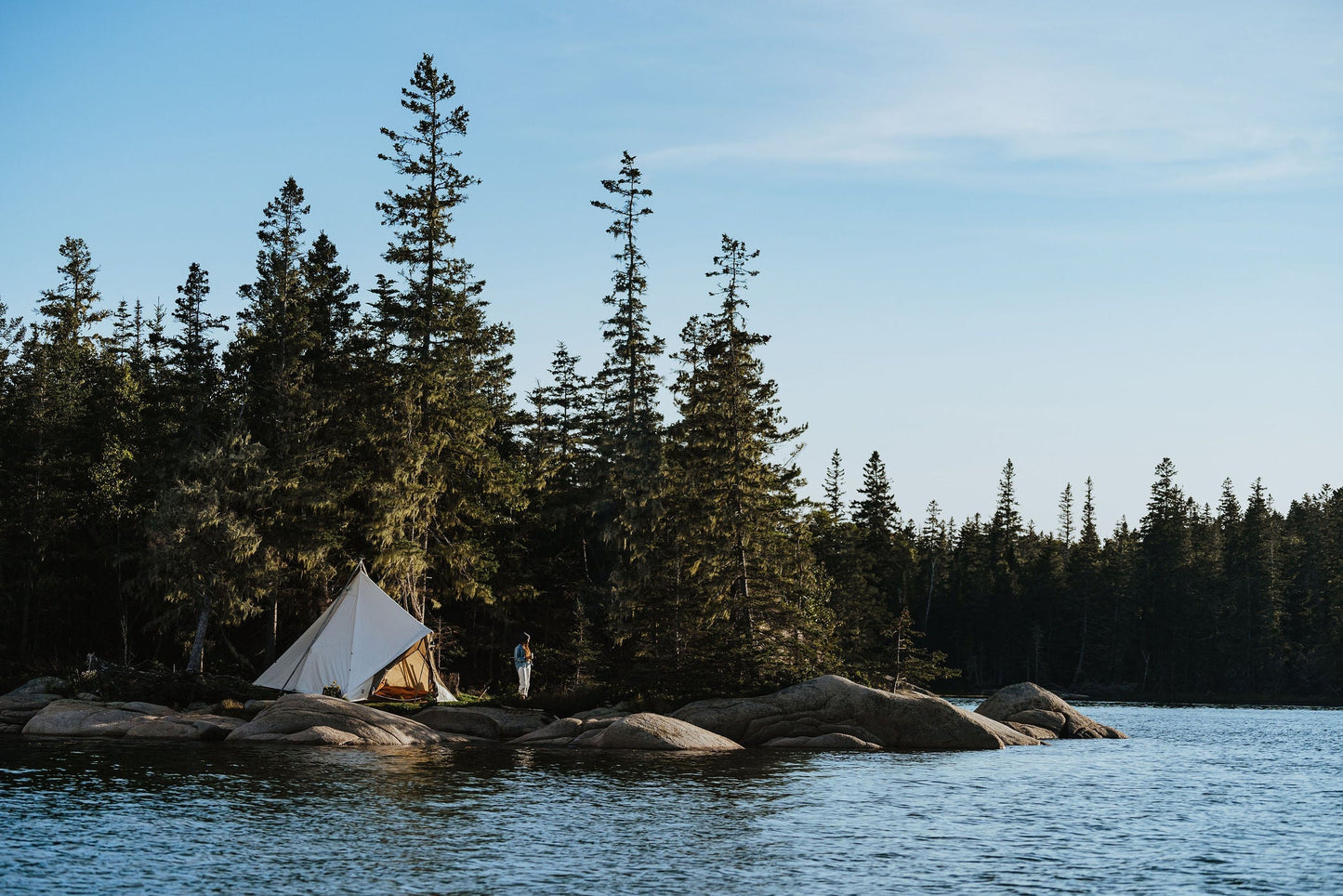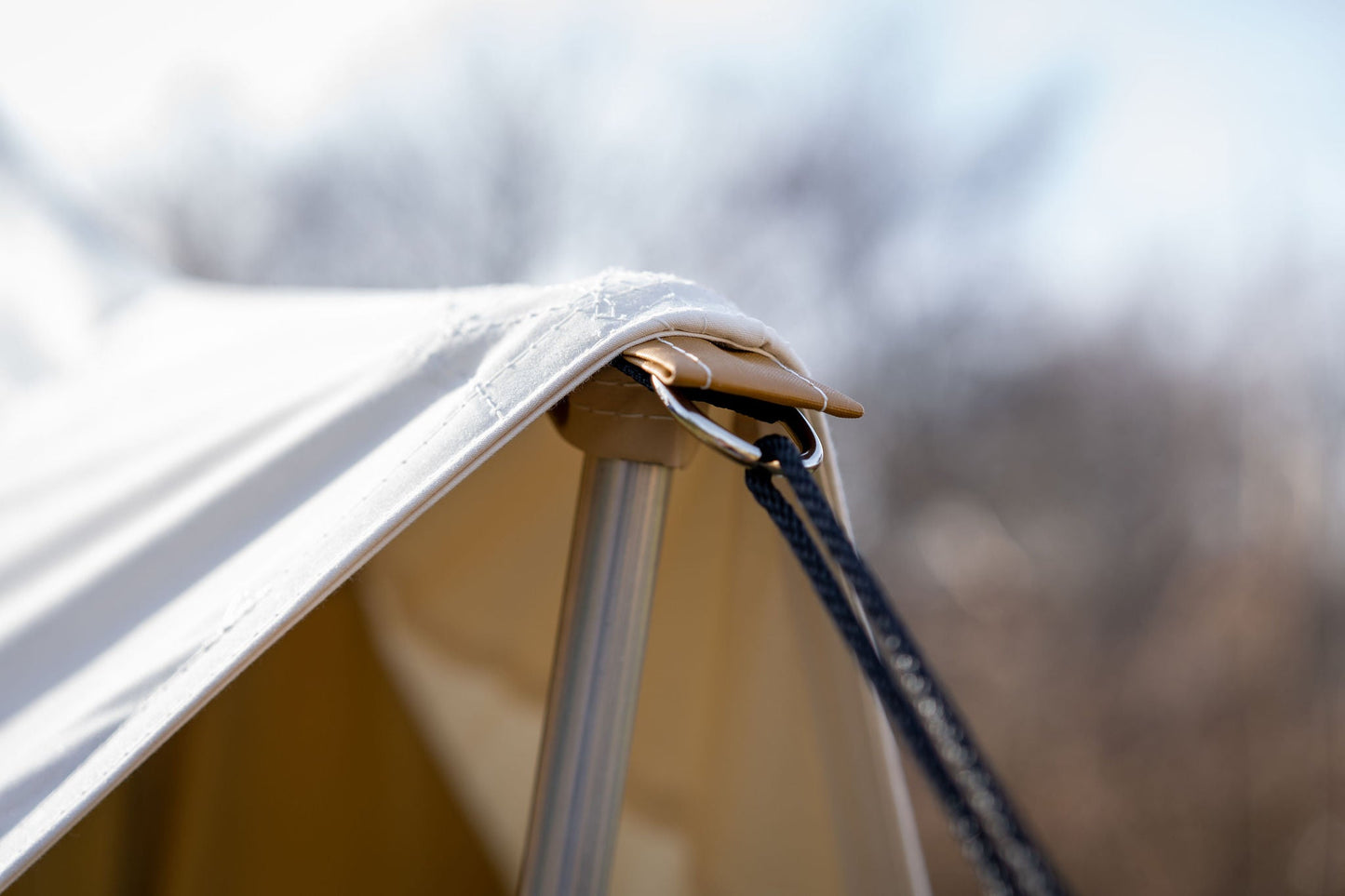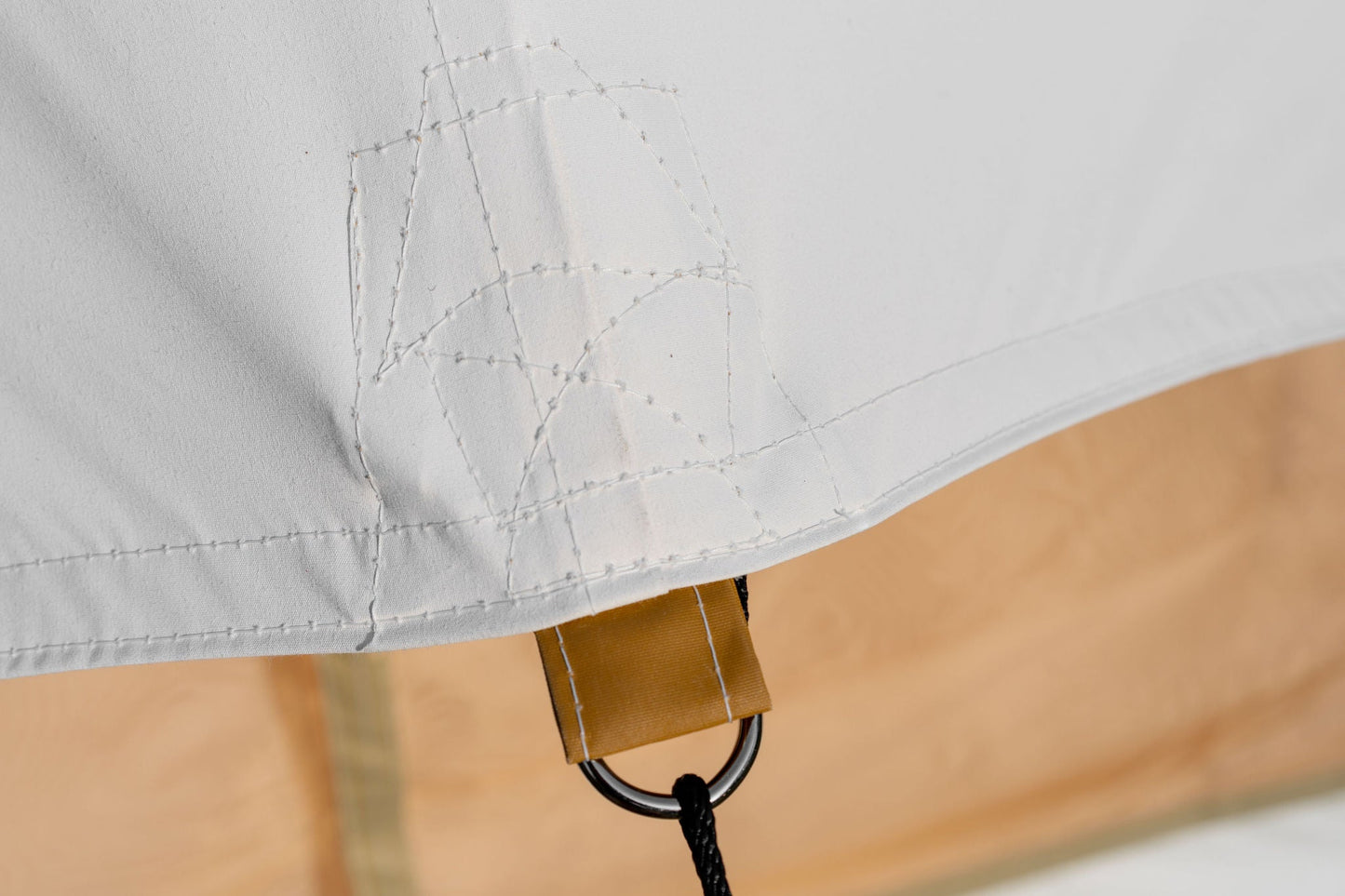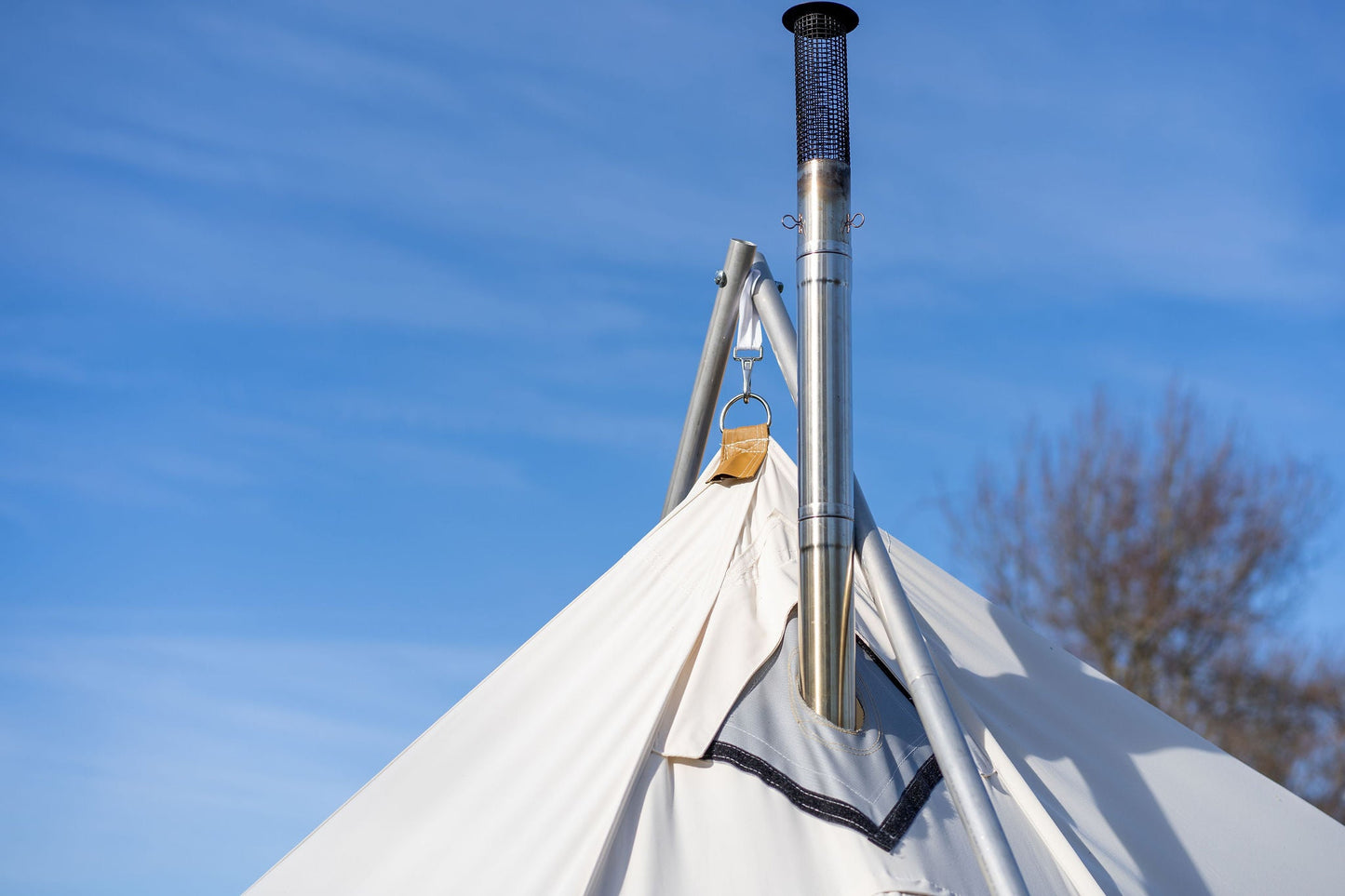 It's hard to say whether Ellis invented the Prairie Tent or the Prairie invented Ellis.  Either way, this tent is where it all started.  Dave Ellis was making Range tents for the cowboys when he realized that that old design had inherent problems that could be innovated and resolved.  The goal was to maintain the speed and simplicity of a range tent while creating more usable interior space and keeping weather out.  Dave spent thirty years refining this design and it led to many of the innovations found throughout our line of Canvas Tents.
How to set-up your Prairie Tent
What's Included
Prairie Tent, 6x Stakes, A-frame Poles, Front Door Pole, Pole Bag, Stake Bag, Stove Jack Cover, & our Signature Lay-Flat Compression Bag.

Specifications
Collapsible content
8' x 8' Prairie Tent

Packed Weight: 30 lbs. 6 oz.
Packed Dimensions: 12" x 8" x 31"
Tent Shell Weight: 19 lbs. 10 oz.
Total Pole Weight: 7 lbs. 6 oz.
Total Spike Weight: 1 lb. 10 oz.
Spikes: 6 pcs.
Interior Peak Height: 82"
Stove Jack Height: 66"
Floor Area: 57.5 sq. ft.
10' x 10' Prairie Tent

Packed Weight: 42 lbs. 11 oz.
Packed Dimensions: 14" x 10" x 35"
Tent Shell Weight: 29 lbs. 1 oz.
Total Pole Weight: 9 lbs. 12 oz.
Total Spike Weight: 1 lb. 9 oz.
Spikes: 6 pcs.
Interior Peak Height: 106"
Stove Jack Height: 90"
Floor Area: 90.25 sq. ft.
12' x 12' Prairie Tent

Packed Weight: 53 lbs.
Packed Dimensions: 14" x 9" x 42"
Tent Shell Weight: 38 lbs. 2 oz.
Total Pole Weight: 10 lbs. 13 oz.
Total Spike Weight: 1 lb. 9 oz.
Spikes: 6 pcs.
Interior Peak Height: 118"
Stove Jack Height: 104"
Floor Area: 132.25 sq. ft.
More Info
Our Prairie Tent is the most popular of all our designs. The simple set-up, spacious interior, and beautiful lines are derived from the Range Tents of old that have been employed by cowboys across the American West since the 1800's. The Ellis approach brings this simple structure into a more functional and well-rounded tent. In place of the original pyramid design, we have added front and rear dormers to allow the large front door and rear window to be opened even in a downpour while keeping the interior of the tent dry. The two additional guy lines that make this possible add stability to the tent in high winds as well as more space to the interior. The high stove jack and vent allow for the majority of your stove pipe to remain inside of the tent and out of the wind for extremely efficient heating in the winter. The large screen door and window provide ample ventilation in the summer months. This is a true American classic, redefined.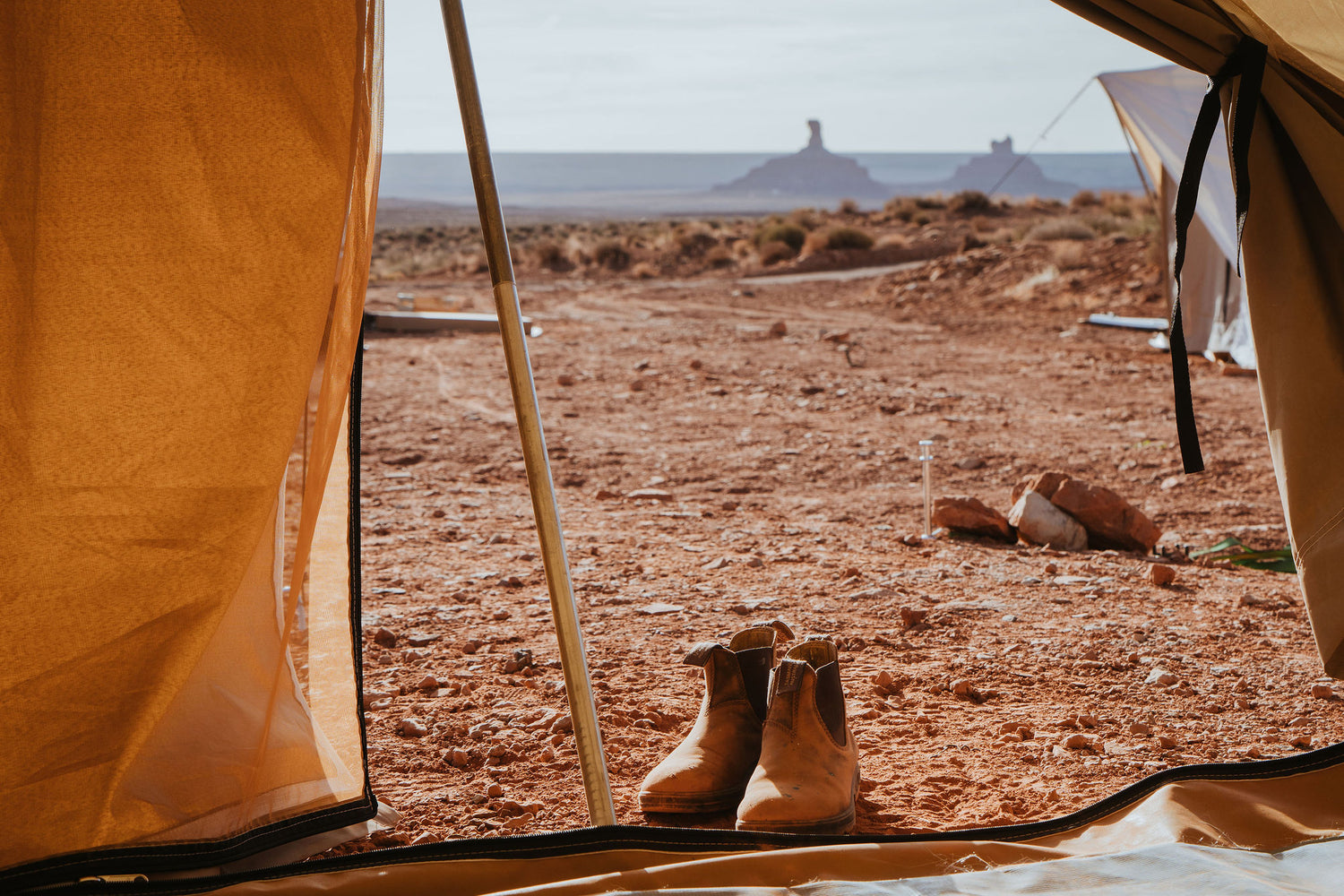 Prairie tent 10x10
Just received the tent last week. It appears to be very high quality. There is a ton of room inside this tent which should be ample for two adults/dog along with bedrolls and other gear. Will be using within three weeks for some west Texas December camping. First time setting the tent up was easily accomplished inside of fifteen minutes, will definitely be faster next time now that I've done it. Packing the tent up was just as easy. When folded properly, the compression bag makes for easy storage. It's a huge plus that the tent stores without take much room at all, and is not overly heavy for a tent of this size and quality. Hoping for years of service from this tent. Nice product.
Tunnel Mountain, Banff National Park
My 10x10 Prairie withstood a winter wind in February that sounded like a freight train blowing through. We were warm and cozy inside with our fire going as well. A great tent.
The perfect cowboy teepee
I've already taken the prairie tent out several times and I'm astonished by the creature comforts of canvas. First few time of set-up and take down will be a learning curve; but you'll still enjoy every second of it as this tent is a sight to behold. Truly makes me want to live outdoors all the time. I own the 10 x 10 prairie and believe it's the perfect size/weight ratio in the mix. Dave Ellis, I tip my hat to you sir! Job well done!
Best tent I've ever purchased
I was just blown away by this tent it's held up well in rain and strong wind I would recommend this tent to everyone I met
Prairie Tent Camping at Butch Cassidy's Hole in the Wall Hideout
I have wanted to give the Prairie Tent a try for quite some time and hesitated due to cost. When I got the email showing them back in stock I finally placed an order. Received tent after a short few days. Could not be happier! A true work of art. The craftsmanship and overall quality is amazing. Made in the USA using quality components and what I would say is the desire by Dave Ellis to make the best products on the market. Very well thought out design. Easiest tent I have ever set up. Ventilation is wonderful. Initially only able to camp for 3 nights at one of Butch Cassidy's old hideouts located near Kaycee Wyoming. A perfect location for this type of tent.
Looking forward to many more nights in the Prairie Tent.
If you are in the market for this type of tent I highly recommend the Prairie Tent.
Free Shipping

We offer free shipping within the lower 48 via UPS Ground.

Handcrafted in Colorado

All our goods are built in our workshop in Durango, CO.
Hardworking gear, built to last.