Regular price
$2,400.00 USD
Regular price
Sale price
$2,400.00 USD
Unit price
per
Sale
Sold out
View full details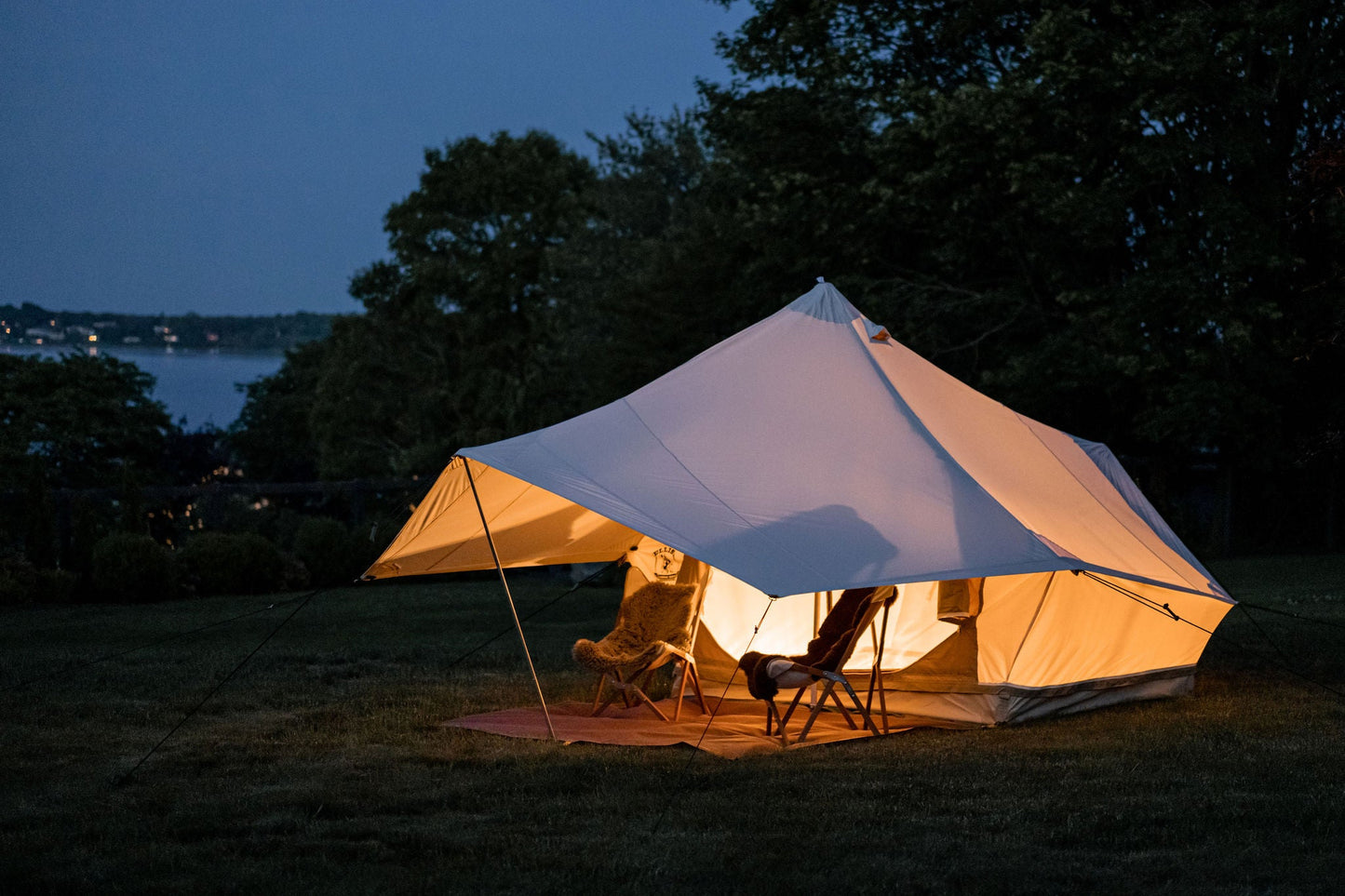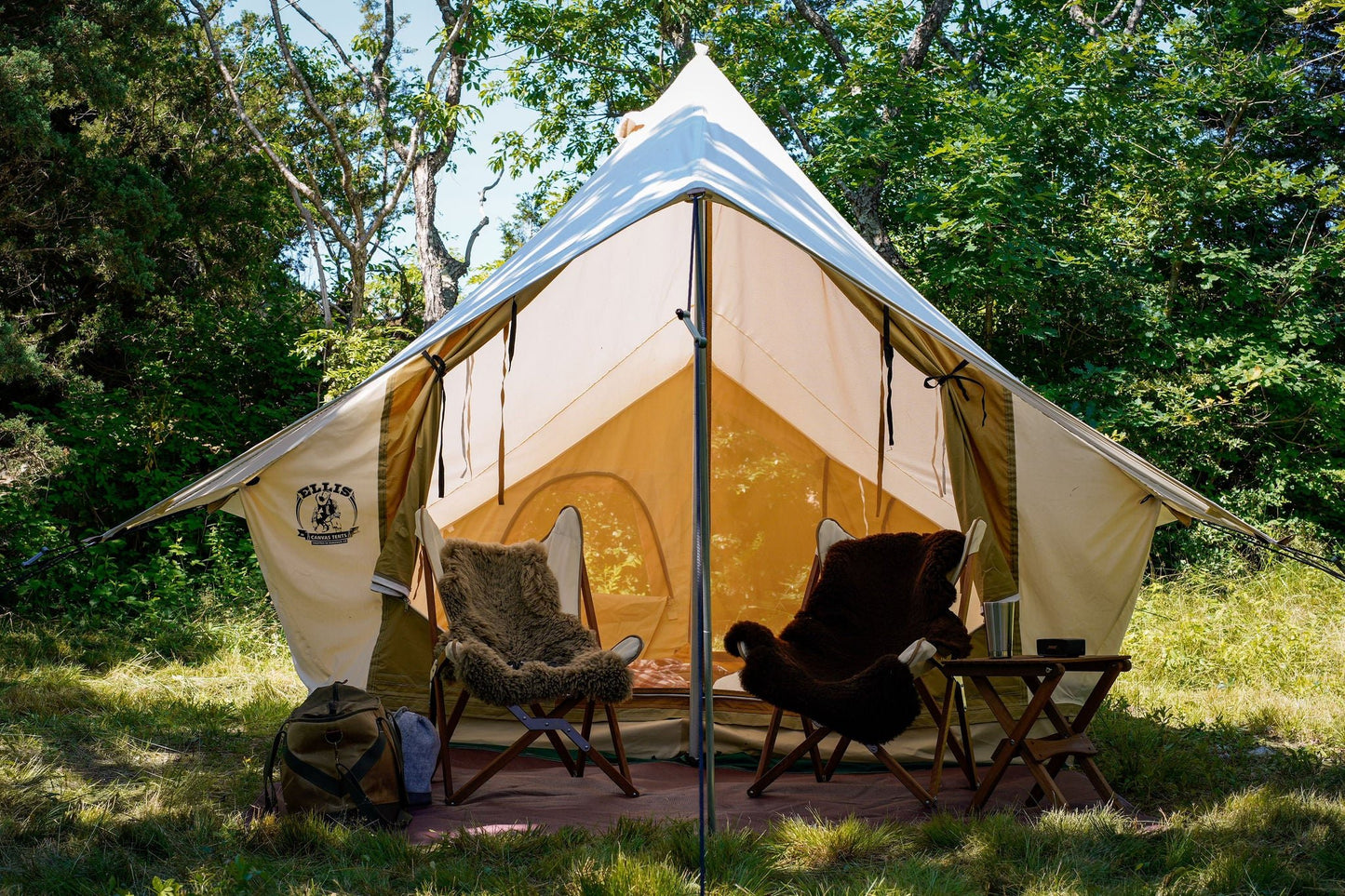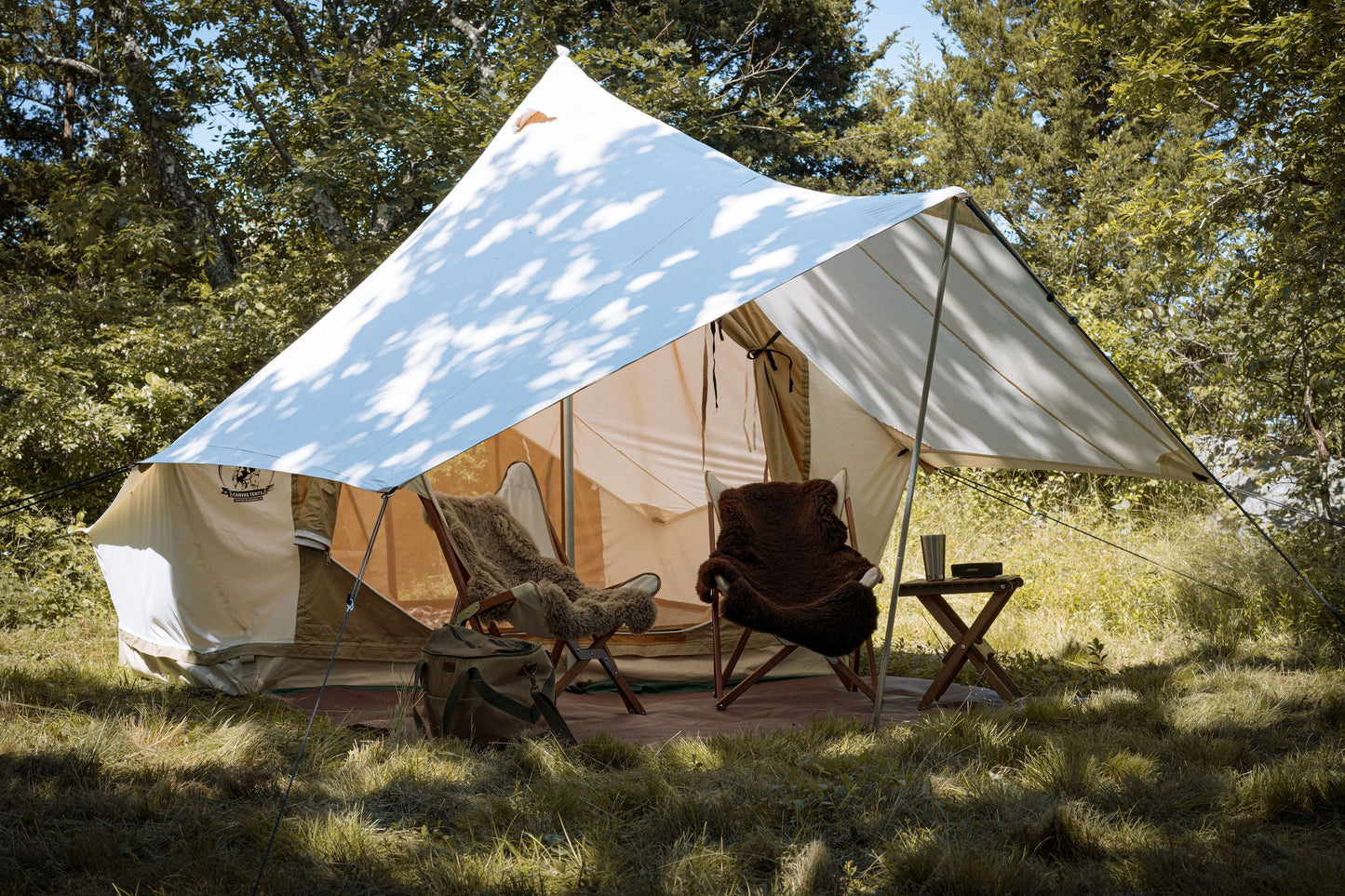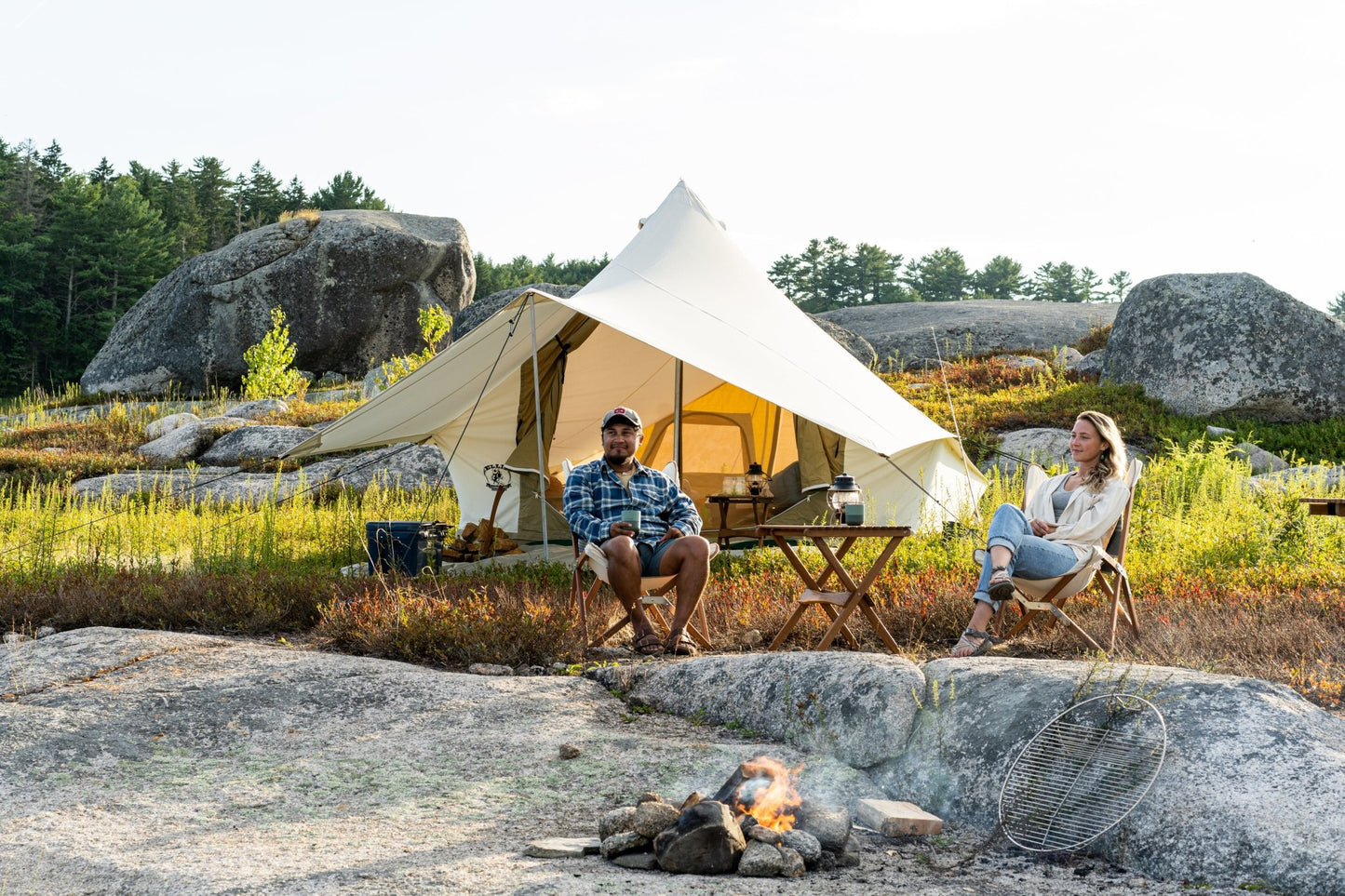 We've put outdoor shaded living and indoor sleeping under the same weather-ready canopy as our Shackleton tents.  The angled canopy panels mean shade throughout the day and leaving those big doors open all night even in torrential rain.  This tent is elegant enough to accomodate wedding guests, yet tough enough to handle an expedition.  The cabin area is completely enclosed with integrated doors and screens to keep out unwanted guests while you sleep or lounge, while the shaded front porch is a perfect area to hang in the shade or cook supper in the rain.  It's no wonder this is Dave Ellis' personal choice for camping.
How to set up your Split-Torrent
What's Included
Split-Torrent Tent, 16x Stakes, Center Pole, Front and Rear Door Poles, Pole Bag, Stake Bag, Front Awning Mat, Awning Tube Bag, & our Signature Lay-Flat Compression Bag.
Specifications
Collapsible content
8' x 11'

Packed Weight: 48 lbs.
Packed Dimensions: 14" x 8" x 38"
Awning Mat Weight: 41 lbs. 10 oz.
Total Pole Weight: 5 lbs. 6 oz.
Total Spike Weight: 4 lbs. 3 oz.
Spikes: 16 pcs.
Interior Peak Height: 96"
Interior Floor Area: 45.4 sq. ft.
Awning Mat Floor Area: 48.1 sq. ft.
11' x 14'

Packed Weight: 66 lbs.
Packed Dimensions: 15" x 12" x 40"
Awning Mat Weight: 8 lbs. 3 oz.
Total Pole Weight: 5 lbs. 8 oz.
Total Spike Weight: 4 lbs. 1 oz.
Spikes: 16 pcs.
Interior Peak Height: 108"
Interior Floor Area: 76.11 sq. ft.
Awning Mat Floor Area: 87 sq. ft.
More Info
The Split-Torrent tent is the best of both worlds with a fully enclosed sleeping space and an outdoor living area under one canopy. The interior offers an enclosed sleeping area with a large door and window in the back complete with screens as well as a full sized double-door with screens leading to the awning area. The canopy, much like our Shackleton Tent, is built to handle heavy tensioning. This robust construction combined with the angles of the canopy create an incredibly wind-worthy shelter. The awning area provides a perfect space for lounging and cooking while keeping you cool or dry depending on the weather conditions. The relatively low eves offer privacy even in the exterior space while not compromising your view. This 4-season tent is your answer to lazy summer evenings, raucous festivals, and late nights around the campfire.
Split Torrent Tent
This tent along with two cowboy bed rolls we purchased, are the finest equipment available today. I have camped and horse packed in the western Rocky Mountains for over fifty years and it is wonderful to report excellent quality, design and integrity that I have not seen in decades. Job well done Mr. Ellis. Your company is well grounded on old American principles that have disappeared in so many areas of modern life. You have our extreme and happy review to be added to your collection of many I am certain! All the best to Ellis Canvas Tents!!! Job well done!!!
I absolutely love my tent. It is beautiful, functional, and durable. The fabric is wonderful and every detail is first-class. Thrilled to have finally pulled the trigger and purchased a Dave Ellis Canvas Tent. Colleen
Free Shipping

We offer free shipping within the lower 48 via UPS Ground.

Handcrafted in Colorado

All our goods are built in our workshop in Durango, CO.
Hardworking gear, built to last.