The Camp Mule is ergonomically designed to make hauling heavy loads easier. From firewood to camp gear, the 2" nylon shoulder sling helps distribute the load more comfortably by putting less strain on your arm and back. When not in use, fold the sling inside of the bag and use the oversized nylon handles for lighter loads. The body of the Camp Mule is made from the same 12.6 oz mineral-dyed Sunforger canvas as our cowboy bedrolls and reinforced with 18oz vinyl in the bottom. Like all of our canvas goods, the Camp Mule is heavily reinforced and built for years of hard service.
Camp chores just got easier.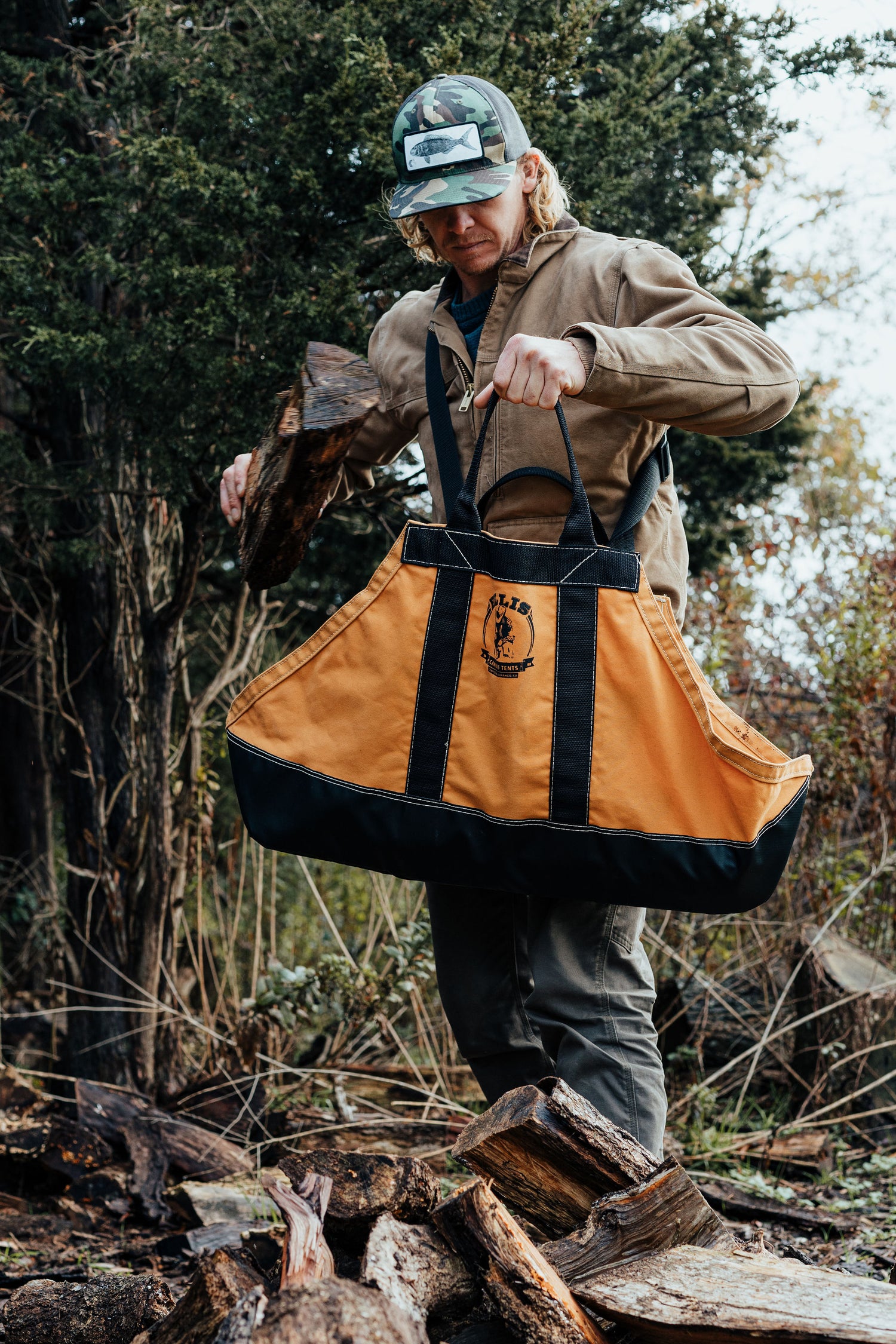 Make light work of moving heavy loads.
We set out to build you a better wood carrier, but what we made is so much more versatile. Whether at home or around camp, you'll find endless uses for the Mule and your body will thank you.
Great product, well made and handy as heck! The shipping was fast and went without a hitch. Five stars!
Very pleased
Easy ordering, quick delivery, quality material, top notch customer service. 10/10 will be back for more. Not only did we carry loads of firewood, but also a mess of holiday gifts. Multi-purpose makes us happy. <3
When you're out, you just need something that works and works well - my Camp Mule does the job.
Free Shipping

We offer free shipping within the lower 48 via UPS Ground.

Handcrafted in Colorado

All our goods are built in our workshop in Durango, CO.
Hardworking gear, built to last.